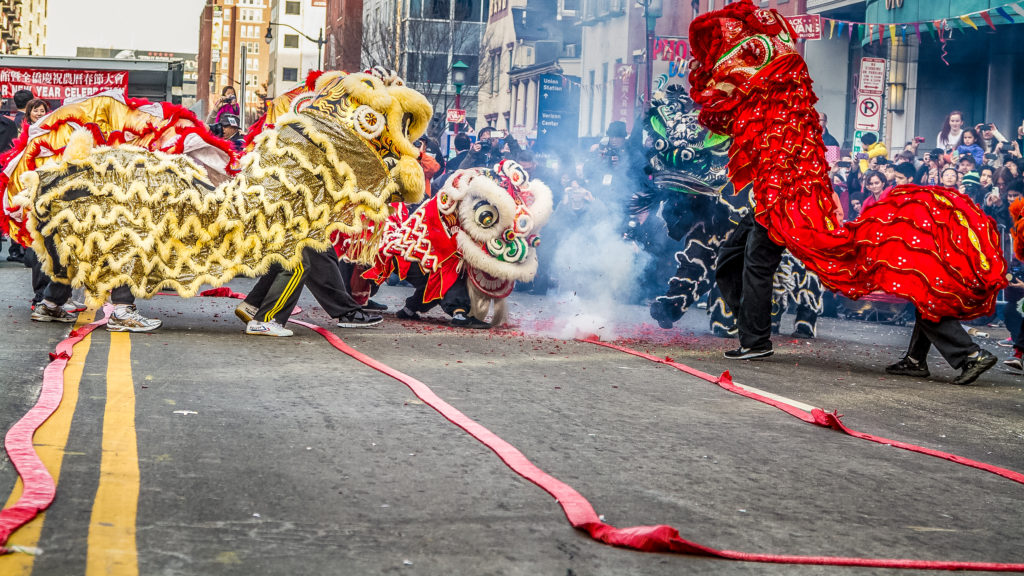 A precious heritage and ancient part of Chinese culture is kept alive by performing the traditional Chinese Lion & Dragon Dance. The Lion Dance and Dragon dance are the main attraction of any Chinese festivity including New Year, banquets, weddings, grand openings, anniversaries, formal birthdays, etc.
The Jow Ga Shaolin Institute's Lion & Dragon Dance Team can bring you and your guests luck, prosperity, and joy. Our team of up to three Lions and up to two Dragons will dazzle the audience with highest level of proficiency in one of the most traditional and entertaining performances you have ever seen.
Testimonials
"Thanks so much for coming and being part of my wedding!!. The performance was amazing! My guests were raving about it."
~Melanie & Lance (July 2022)
"My wife and I had the priviledge of having the Jow Ga Lion Dance Troupe perform at our traditional Chinese wedding banquet last summer August 7th, 2021. The professionalism and audience interaction was fantastic. I still run into some of the over 200 guests in attendance that rave about the whole experience. The communication and coordination leading up to the event was flawless. I would recommend highly for any event that is looking for an authentic element of traditional Chinese culture.
~Lipton & Michele (Aug 2021)  
Our Lion Dance team offers various themes to fit your occasion.
Make your event the most memorable and unforgettable one with a traditional Chinese Lion and/or Dragon Dance!
For more information about reserving a traditional Chinese Lion Dance for your next occasion, please call (703) 742-7800 or e-mail us at info@jowgashaolin.com.