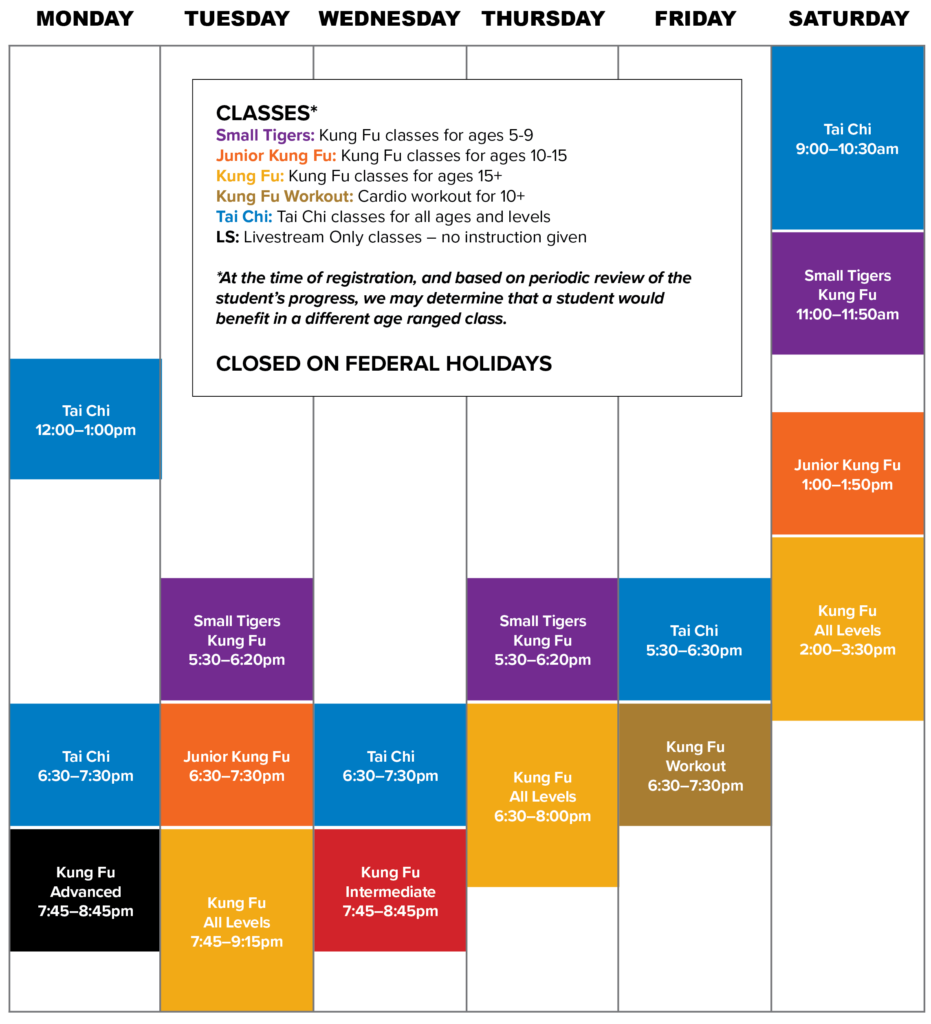 Class Age Ranges*
Small Tigers: Kung Fu classes for ages 5-9
Junior Kung Fu: Kung Fu classes for ages 10-15
Kung Fu: Kung Fu classes for ages 15+
Kung Fu Workout: Cardio workout for 10+
Tai Chi: Tai Chi classes for all ages and levels
*At the time of registration, and based on periodic review of the student's progress, we may determine that a student would benefit in a different age ranged class.
LS Live Stream: We will continue to only live stream (no instruction given) the following classes.
Monday, 12:00 PM, Tai Chi
Saturday, 9:00 AM, Tai Chi
Waiting for PayPal...
Validating payment information...
Waiting for PayPal...