Effective July 6, 2021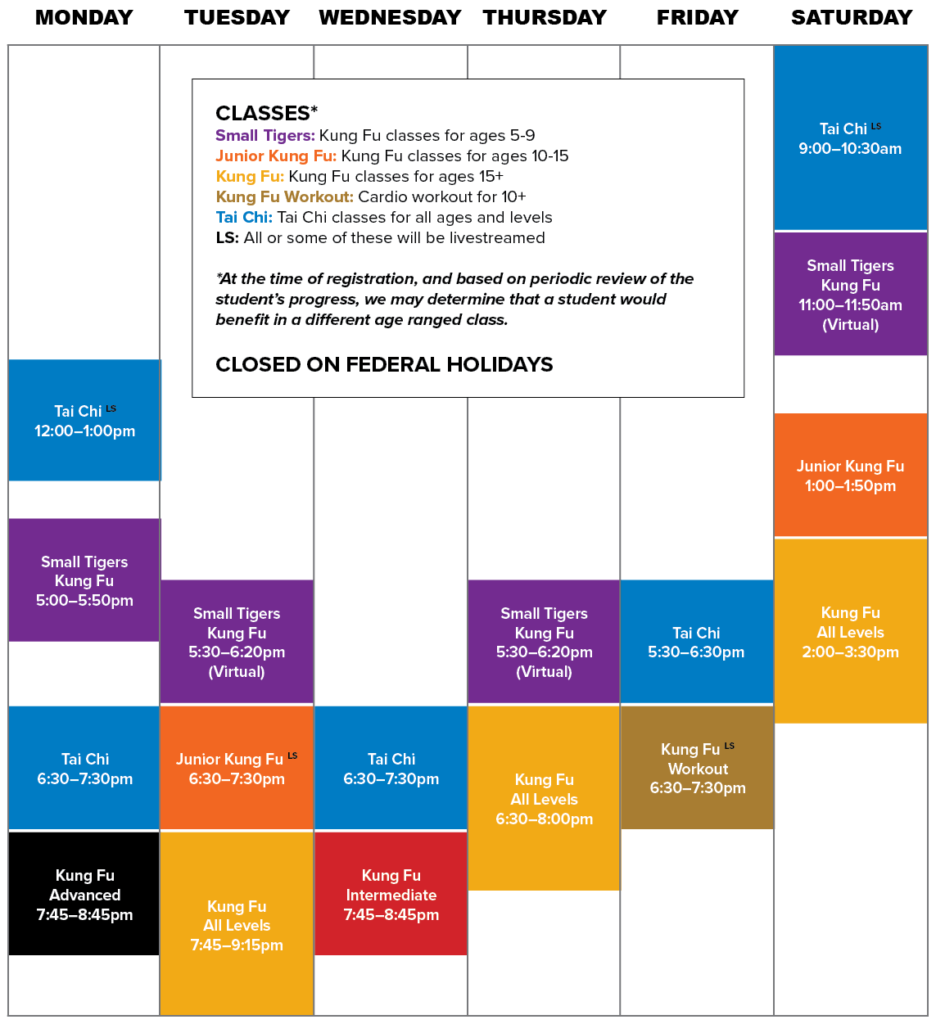 Class Age Ranges*
+Small Tigers: Kung Fu classes for ages 5-9
Junior Kung Fu: Kung Fu classes for ages 10-15
Kung Fu: Kung Fu classes for ages 15+
Kung Fu Workout: Cardio workout for 10+
Tai Chi: Tai Chi classes for all ages and levels
*At the time of registration, and based on periodic review of the student's progress, we may determine that a student would benefit in a different age ranged class.
+Small Tigers: For the time being, at least until it is safer for children under 12, we will continue to hold all Small Tiger classes virtually, except Mondays at 5:00pm.
LS Live Stream: We will continue to live stream the following classes. Students, who for the time being wish not to participate in the in-person classes, will be able to log into the classes listed below. However, those students will only be able to follow the classes and occasionally receive corrections or personal instruction. We will offer the live streaming until the CDC gives the full green light to allow school-aged children to return to classes full-time (September time frame).
Monday, 12:00 PM, Tai Chi
Saturday, 9:00 AM, Tai Chi
Tuesday, 6:30 PM, Junior Kung Fu
Friday, 6:30 PM, Kung Fu Workout (occasionally)
Waiting for PayPal...
Validating payment information...
Waiting for PayPal...